Get That Used Tesla Model 3 You've Been Wanting
---
See Why So Many Shoppers Buy From Charlie Clark
The Tesla Model 3 Electric Vehicle (EV) is a battery-powered fully electric sedan with features similar to other mid-sized luxury vehicles. The Model 3 was released with the 2017 model, bringing a high-quality, executive-style EV to the market. However, despite its brand name and focus on luxury, the Model 3 keeps a relatively low price tag for what it delivers.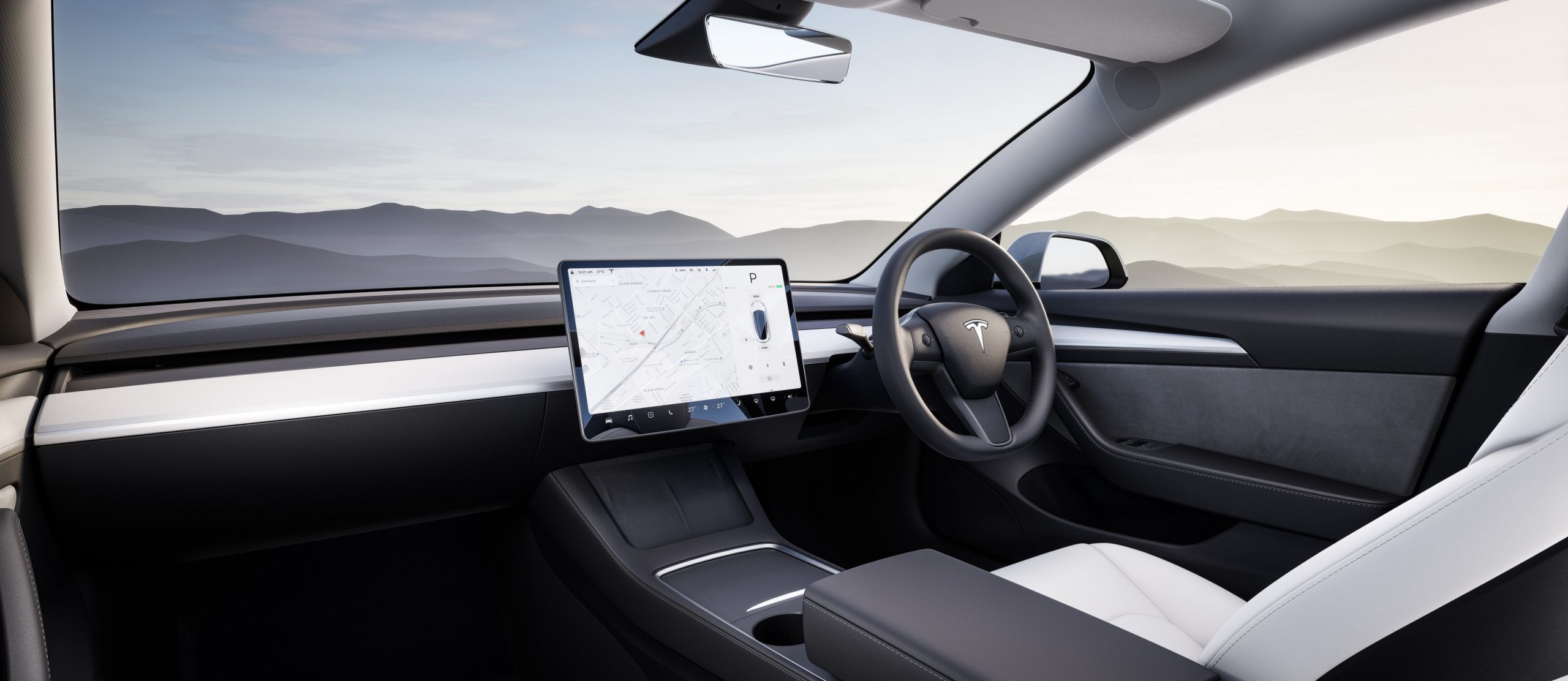 What's The Model 3 Bring to The Auto Market?
The Tesla Model 3 is one of the best-selling electric vehicles, and for a good reason. Firstly, it is reliable. Tesla ensures their batteries always maintain over 70% charge for the vehicle's lifetime, and every model year of the Tesla Model 3 is projected to run for up to 300,000 miles before significant mechanical difficulties.
Second, the range of the Tesla Model 3 far outstrips the competition. While smaller vehicles, like the Leaf or Bolt, struggle to go very far, the Model 3 has the following max ranges for each model year:
• 2017: 220 Standard - 310 Long Range • 2018: 260 Standard - 310 Long Range • 2019: 240 Standard - 310 Long Range • 2020: 220 Standard - 350 Long Range • 2021: 272 Standard - 358 Long Range • 2022: 272 Standard - 358 Long Range • 2023: 272 Standard - 325 Long Range
Furthermore, the other benefits of buying used are that it's cheaper! On average, a used Model 3 will save you $10,000 on the higher-end trims than the new models. The range and features are not so dissimilar from the more recent lineup, making it a cheaper version of the same car. Finally, as the range chart above displays, after the 2019 model year, the long-range and standard batteries became relatively homogenized, and you will not see significant gains on anything post-2020.
Tips For Buying A Used Tesla Model 3
The sweet spot for the Model 3 is anything 2-3 years old and less than 30,000 miles on the odometer. While older models can work just as well, it's important to note that Tesla only offers a 4-year, 50,000-mile warranty, and thus, anything beyond that threshold will require you to pay for any powertrain failures or maintenance.
Next, you should look for a long-range battery model, if available. Unless you plan on solely using the Model 3 as a commuter car, it's crucial to have the range to cover long distances between potential charging stations. Especially useful on road trips, camping, and long drives to visit family, the more extended range will help ease you into a sense of peace of mind and appreciate the comfortable ride alongside the slew of technology features that only come into significant effect when on the road for an extended period.
Lastly, it would be best if you kept in mind the resale value of the vehicle. If you are a person that trades up every 2-3 years, then you will find that the Model 3 keeps its value better than most other EVs and gas-powered cars. Why is Tesla so good at value retention? Firstly, it is a high-demand vehicle, and the Tesla name carries a weight that implies quality. Secondly, it's purely from a technology standpoint. The Model 3 is consistently headlining the newest tech, from self-driving, assistance, and fast charging, which leads it to be ahead of the game in many respects.
Interested in a Used Tesla Model 3? Head Down to Charlie Clark Nissan Brownsville Today!
Don't settle when searching for your next used Tesla. Our Charlie Clark Brownsville team is here to ensure you drive off the lot happy and satisfied. To learn more about our available stock, visit our website, or come on down and talk to one of our expert sales representatives.
Not Sure What You Wanted? Let The Team At Charlie Clark Help Today
Call, Submit or Visit Us Today.