When it comes to making the switch from a traditional combustible engine vehicle to an all-electric vehicle (EV), there are lots of questions for how it changes life on a daily basis. Of course there is no better source for understanding these changes than current EV drivers themselves.
The issue with looking to manufacturers for information on life with an electric vehicle is that they are trying to sell you on the changes so you'll make the switch. While professional reviewers can be helpful on the journey, they also tend to only drive a specific EV for a limited amount of time.
The only real-life information on what life is like for drivers of an EV is straight from those who have already made this switch. So what kind of changes does this transition require? Many of the pain points and the advantages are probably not what you think they would be.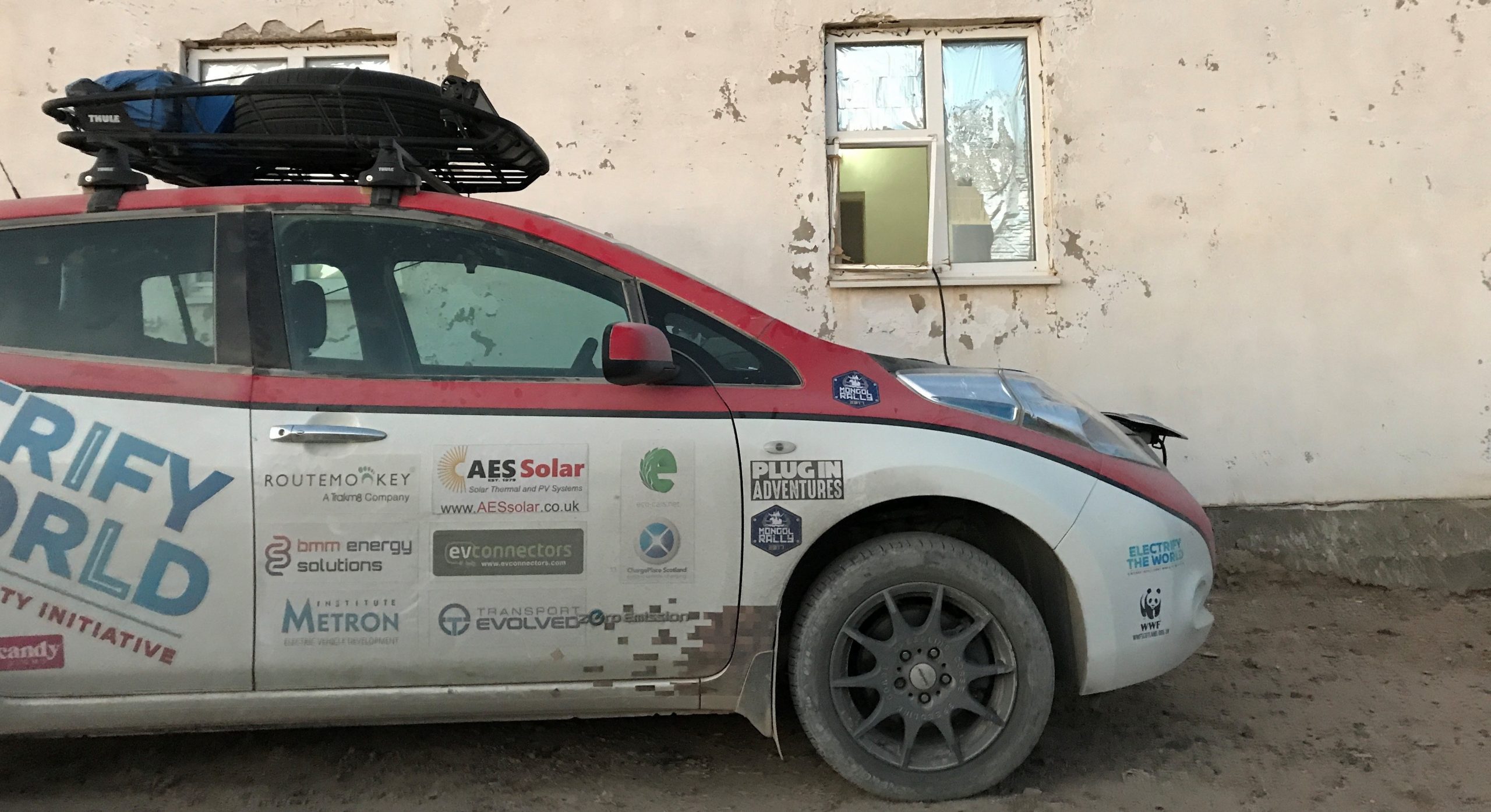 LONDON, UK (Sept. 11, 2017) – Scottish husband and wife team Chris and Julie Ramsey, aka Plug In Adventures, crossed the Mongol Rally finish line in Ulan-Ude on Saturday to become the first entrants to complete the epic trans-continental challenge in an all-electric vehicle – a modified 2016 Nissan LEAF dubbed the AT-EV (All-Terrain Electric Vehicle).
Electric Vehicle Drivers Desire to be a Part of the Climate Change Solution
Choosing an electric vehicle as your daily driver makes a lot of sense these days. From the initial benefits like tax credits and not having to gas up on your daily commute, there are several obvious perks. Some potential EV drivers may have questions about how far they can drive on a single charge in the current EV offerings.
Knowing that your daily driver has zero affect on the environment when it comes to vehicle emissions is also a big motivator for drivers to make the switch. In fact, this reason alone stands out as the top motivating factor for drivers choosing an EV.
Drivers also regularly note the low cost of ownership, but this is only after making the transition to an EV. Several families choose an EV for their primary vehicle as a larger effort to reduce their carbon footprint as a whole.
Driving an EV is a Different and Often More Fun Experience
Once drivers make the shift, some unexpected benefits include the driving experience itself. For example, EV owners mention how the acceleration is much greater in their electric vehicle compared to similarly priced and sized vehicles with a gasoline powered engine.
The reason for the increased acceleration is due to an immediate delivery of power from the battery to the engine that is then transferred to the rest of the power train. In a traditional vehicle with a combustion engine, the process of converting fuel into energy is a more complicated and slower process. The "instant-on" torque curve of an EV is very noticeable.
This effect in EV vehicles is not reserved for the more expensive models. Even the most affordable and basic electric vehicles possess this characteristic and take advantage of quicker acceleration—making all of them at least a little more fun to drive in most cases.
Today's EV's are almost like RC cars for grown-ups! Think about when you used to play with remote control cars or maybe you still do—especially if you have kids. Remember how the toy would take off immediately when you pressed the accelerator? Well that accelerator is now a pedal on the floor (in most cases) and instead of watching it go, you're sitting in it!
INFOGRAPHIC: Simple things can be amazing
A Simpler Powertrain Means Fewer Parts to Maintain
EV drivers really appreciate how they not only get to skip out on regular fills ups at the pump, but how there is also no longer a need for oil changes or other similar maintenance needs that accompany a traditional gas-powered vehicle. In fact, a lot of drivers even use the term "maintenance-free" to describe their EV experience.
While the need for maintenance is different for an electric vehicle, there's no such thing as an entirely maintenance-free vehicle, but apparently it kind of feels that way for EV drivers. As the number of publicly accessible charging stations continues to skyrocket across the country, the convenience factor of EV's will continue to climb as well.
Charlie Clark Nissan of Brownsville provides drivers from across the Rio Grande Valley the chance to learn more about EV's like the very affordable Nissan LEAF. Come by Charlie Clark Nissan Brownsville, browse our inventory online, or call today!